Humphrey Management is a Columbia, Maryland based residential property management firm dedicated to creating thriving communities throughout the Mid-Atlantic region. With a portfolio of over 8,000 multi-family, and senior apartment homes, our full-deal Humphrey Management team is adept at building and managing both conventional and affordable communities.
Management Philosophy
Creating thriving communities is not just a tagline for Humphrey Management team members; it is who we are and what we do. Community to us goes far beyond the physical buildings our residents call home. Community means that our residents and fellow team members are treated with dignity and respect; it means that a community managed by us is a valuable asset, not only to the property owner, but also to our neighborhoods. The essence of our management philosophy exemplifies our concept of community.
At Humphrey Management, we continually strive to create a vibrant environment for our residents, our team members, and our communities at-large.
We are Humphrey Management - a leader in the multifamily industry that creates thriving apartment communities. As an innovative, performance-based company, our team is rewarded for producing exceptional results for the people we touch: our colleagues, our residents, our vendors, and our investors. Respect, responsibility, and accountability are the foundations of our business.
Humphrey Management Foundations
Strong, long-term personal and professional relationships are a central part of our business. We treat everyone with dignity and respect.
We are known for our service to our residents and each other. Our Service Commitments are the basis of our interactions with our customers.
Creating opportunities to partner with community-based organizations to build our thriving communities is everyone's responsibility.
Innovation is vital to our competitive advantage. We are expected to generate and share new ideas that enable us to increase income, decrease expenses, compete better, and improve our services.
We pride ourselves on our uncompromising levels of cleanliness. Everyone is responsible for maintaining our high standards and protecting our assets.
We are ambassadors of our company at all times.
Open, respectful communication means that we both listen and offer our opinions. Once a decision has been reached it is everyone's responsibility to support it.
We believe that continuous learning is the key to exceptional performance. Each of us is responsible for maximizing our talents through training and education.
We believe that Humphrey Management has an obligation to make a positive difference in our communities and in our neighborhoods. In support of this belief, our employees work throughout the year with many outstanding local and national organizations to add value to the lives of our residents and neighbors.
Foundation #3
Creating opportunities to partner with community-based organizations to build our thriving communities is everyone's responsibility.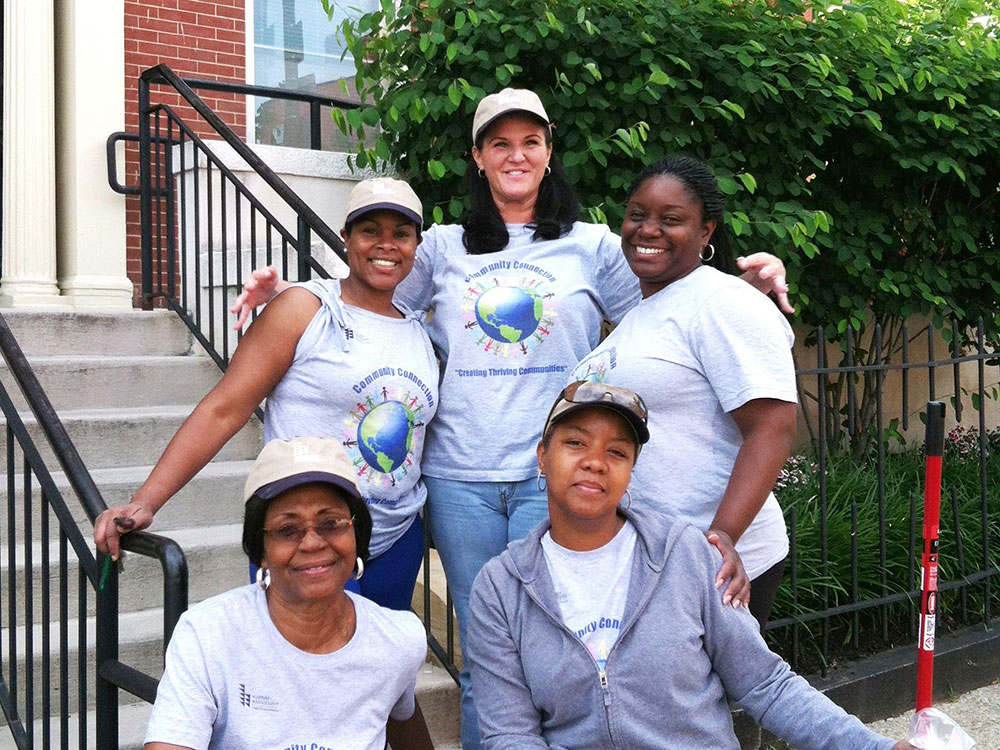 Humphrey Management has raised and donated over $60,000 for Breast Cancer Awareness through company-wide, year long employee led fundraising activities. As a major part of this support, our company sponsored HAI Steppers Team participates in the Making Strides Against Breast Cancer annually.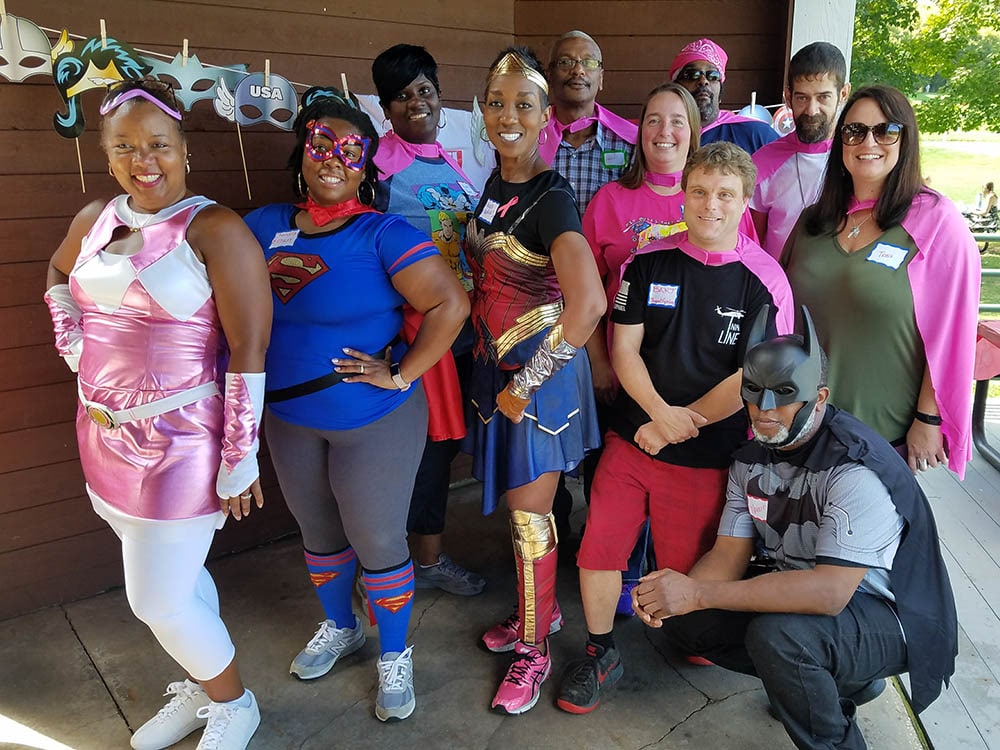 During the month of May, through our Community Connections Program, Humphrey Management team members support numerous partners throughout Maryland, Virginia, West Virginia, and Pennsylvania. Established in 2010, team members donate their time, skills, and community spirit to help make our areas of the world better places.
From preparing meals for the elderly and homeless, to welcoming troops home from active duty around the world, Humphrey team members devote over 1,300 hours annually with many different organizations.
Berkeley County Social Services
Habitat for Humanity of Washington County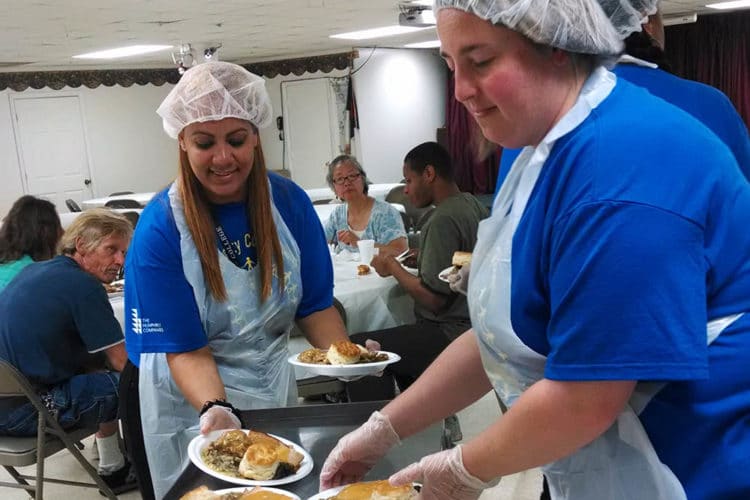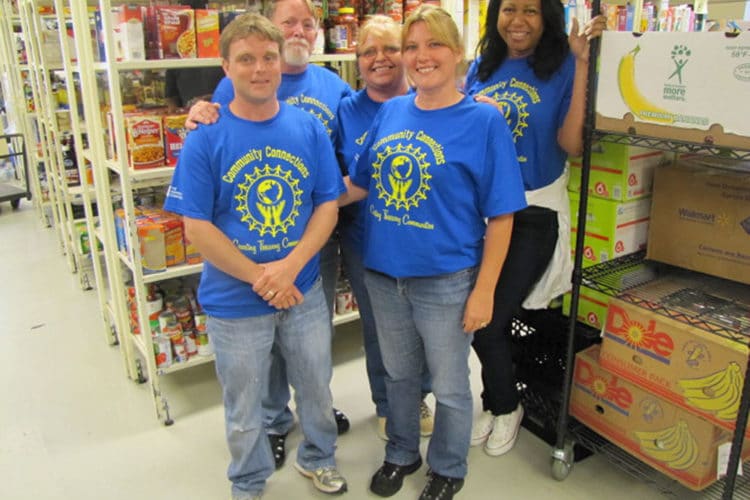 Additional Organizations Humphrey Management Supports
The outreach activities of our employees are as unique as our individual communities, varying from location to location. Over the years, we have developed enduring relationships with a number of partner organizations, both public and private.
Hearts and Homes for Youth of Maryland
Partners in Care
Southern Maryland Agency on Aging
Stepping Stones Shelter
Suitland Action Coalition
United Communities Against Poverty
Professional Memberships and Associations
Baltimore Payroll Association (BPA)
First and Foremost HR Group, Bethesda, MD
Howard County Human Resource Society (HoCoHRS)
Minority and Women's Business Opportunity Office (MWBOO)
National Housing & Rehabilitation Association
Property Management Association, State of Maryland (PMA)