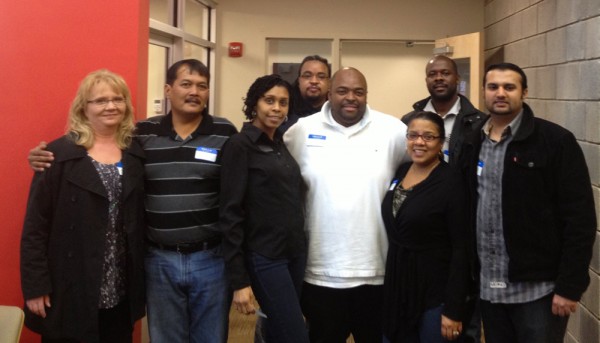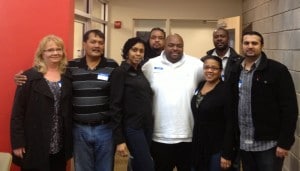 The Management in Training Class of 2013 is off to a strong start! On Tuesday, January 15, the six new members started the morning off with an ice breaker, received their training binders, program calendar and their copies of "7 Habits of Highly Effective People" for their bi-weekly book club.
After they established their class ground rules for the year, and named themselves, they learned about Tribal Leadership and started working on their group presentation for the Humphrey Management conference in April.
In the afternoon, the newly named MIT Amplifiers carpooled to The Maryland Food Bank which provides food for over 600 food pantries, soup kitchens and community based organizations. The warehouse in Halethorpe, MD near the BWI Airport is massive and so necessary. Our responsibility was to sort, weigh, pack, and box hundreds of pounds of food and personal care products for distribution all around the state.
Jill B. Kusner, Volunteer Program Manager with the Maryland Food Bank, thanked the Humphrey Management MIT group and was greatly impressed with the team's efficiency. The Amplifiers packed 5,041 pounds of food, which equates to 3,878 meals for hungry Maryland families.
Way to go, MIT Class of 2013!