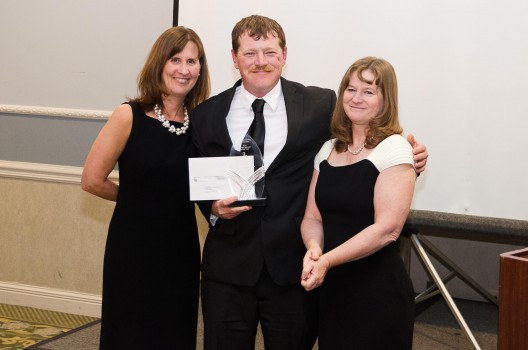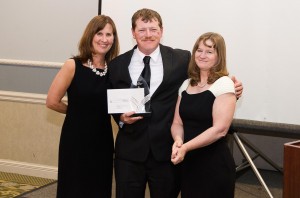 Humphrey Management held its annual Managers' Conference and Awards Dinner at Turf Valley Resort & Conference Center on April 23-25, 2014.
Tom Vovakes,  Community Manager for the communities of Shippen House (Shippensburg, PA) and Mountain View House (McConnellsburg, PA), was awarded the 2014 Manager of the Year. Shawn Broughton, Senior Service Manager of Burgess Mill Station (Ellicott City, MD), was named 2014 Service Manager of the Year.
The Managers' Conference brings together all of Humphrey Management's community managers, service managers, corporate team, and Management Development Program members for three days of training and team building.
Thank you to the conference planning team and sponsors. And congratulations to all our award winners!
Maintenance Mania
Bob Couffer, Team Leader, Director of Maintenance
Charles Howard, Windsor Crossing, Suitland, Maryland
Colin Shanahan, Franklin/Woodbury, Martinsburg, West Virginia
Donte Johnson, Overland Gardens, Landover, Maryland
Duane Wilt, Franklin/Woodbury, Martinsburg, West Virginia
John Jones, Forest Glen, Strasburg, Virginia
Jose Garcia, University Landing, Silver Spring, Maryland
Junnior Hache, Hampshire Villages, Silver Spring, Maryland
Kermit Shew, Cottages of Shippensburg, Shippensburg, Pennsylvania
Provine Redderick, Overland Gardens, Landover, Maryland
Ron McGhee, Burgess Mill Station, Ellicott City, Maryland
Tony Coleman, Windsor Crossing, Suitland, Maryland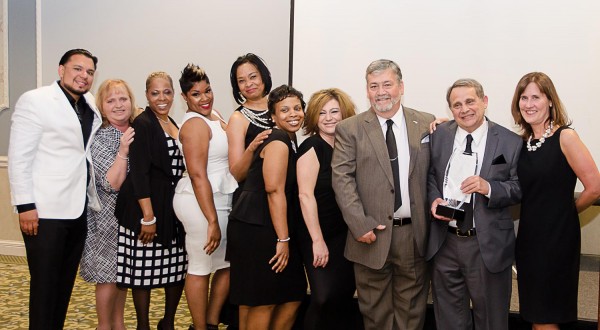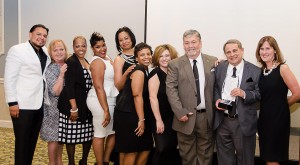 Community Connections
Waqas Hussain, Chair, Human Resources Specialist, Corporate Office
Corrine Howard, Randolph Village, Silver Spring, Maryland
Henri Lamb, IT, Corporate Office, Columbia, Maryland
Kelly Robinson, Benefits/Payroll, Corporate Office
Kevin West, Heritage Park, Fredericksburg, Virginia
Layone P. McNeill, Pin Oak Village, Bowie, Maryland
Lori Clemons, Human Resources, Corporate Office
Sue Williams, Unit Construction, LLC, Corporate Office
Tracy Jackson, Cascades Village, Sterling, Virginia
Freshman Award
Karen Williams, Lincoln on the Park, Emmitsburg, Maryland
Ashley Kanzler, Accounting/Compliance Administrative Assistant, Corporate Office
Michael Coles, Village House and Spencer Village, Sykesville, Maryland
Paul Gualino, Community Manager, University Landing, Silver Spring, Maryland
Re-Freshman Award
Monique Alston, Community Manager, Overland Garden, Suitland, Maryland (Come Back Kid)
Rising Stars
Ashley Kanzler – Intern –> Compliance/Accounting Administrative Assistant
Manager - Waqas Hussain
GeAnn Smith – Leasing Professional, Pin Oak –> Assistant Mgr, Hampshire Village
Manager - Dionne Brown
Jamiliah Rice – Project Accountant –> Sr. Project Accountant/Financial Analyst
Manager - Gwen Breaux
Kermit Shew – Cottages of Shippensburg Service Tech -> Service Mgr
Manager – Natasha Vincent
Lauren Daley – Leasing Professional -> Assistant Mgr, Woodside Village
Managers – Monique Alston/Princess Jones
Pam Bates – Leasing Professional,  Burgess Mills Station -> Assistant Mgr
Manager -  Rob Rosales
Ricardo Contreras – Community Mgr, University Landing -> Portfolio Manager, Howard County Homes/Tiber Hudson
Manager - Dionne Brown
Team Effort Awards
Burgess Mill Station, Ellicott City, Maryland
Heritage Park, Fredericksburg, Virginia
Villages of Belle Hill, Elkton, Maryland
Windsor Crossing, Suitland, Maryland
Unsung Hero Award
Lisa Flater, Porter, Lincoln on the Park, Emmitsburg, Maryland
Scott Gigous, Service Manager, Lincoln on the Park, Emmitsburg, Maryland
Partnership Award
Woodside Village, Fort Washington, Maryland
FUNatic Award
Angela Cameron -  Corporate Office
Beth Geotz - Wallace Court, Waynesboro, Pennsylvania
Melissa Jones - Heritage Park, Fredericksburg, Virginia
Qu'ran Hawkins - Corporate Office
Pace Setter Award
Bob Couffer, Director of Maintenance – Certified Humphrey Service Mgr Training
Kevin West, Service Manager, Heritage Park – Maintenance Survival Guide
Natasha Philemon, Community Manager, Hampshire Village-Vendor Appreciation Day
High Mark Awards
2011
White Glove Inspection - the highest score of 22.0 - Shippen House, Shippensburg, Pennsylvania
Satisfacts Resident Survey -  highest overall score of 4.79  - Shippen House
2012
White Glove Inspection - the highest score of 22.5 – Perryman Station, Aberdeen, Maryland
Satisfacts Resident Survey -  highest overall score of 4.82  - Perryman Station
2013
White Glove Inspection - the highest score of 24.375 – Corner House, Havre de Grace, Maryland
Satisfacts Resident Survey -  highest overall score of 5.0  - Mountain View House, McConnelsburg, Pennsylvania
Path Finders Award
Ricardo Contreras, Portfolio Manager Howard County Homes/Tiber Hudson
Jeannie Rhodes, Regional Manager, Corporate Office
Ambassador (New Award)
Ed Ernde, Regional Manager (First Ambassador)
Ellie Willett, Community Manager, Hammarlee House
Cy Young of Accounting
Denise Whitfield, Project Accountant, Corporate Office
2014 Service Manager of the Year
Shawn Broughton, Senior Service Manager of Burgess Mill
2014 Manager of the Year
Tom Vovakes, Community Manager, Shippen House and Mountain View House