Foundation #3
Creating opportunities to partner with community-based organizations to build our thriving communities is everyone's responsibility.
We believe that Humphrey Management has an obligation to make a positive difference in our communities and in our neighborhoods. In support of this belief, our employees work throughout the year with many outstanding local and national organizations to add value to the lives of our residents and neighbors.
Breast Cancer Awareness
Like so much good that happens in life, our fundraising for breast cancer causes started because five years ago a few employees decided that we could do something to help find a cure for this disease which has negatively affected so many of our lives. Humphrey Management now has raised and donated thousands of dollars through company-wide, year long employee led fundraising activities for Breast Cancer Awareness.  As a major part of this support, the company sponsored HAI Steppers Team participates in the Baltimore Breast Cancer Walk each year.
Community Connections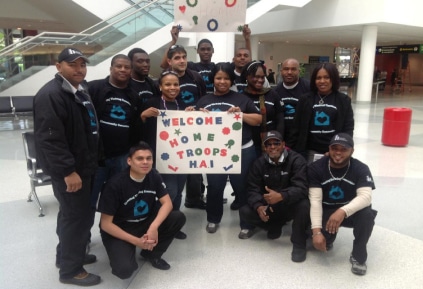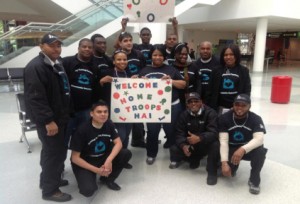 During the month of May, Humphrey Management team members supported numerous community partners throughout Maryland, Virginia, West Virginia, and Pennsylvania by giving their time, skills, and community spirit to help make our areas of the world better places.
From preparing meals for the elderly and homeless, to welcoming troops home from active duty around the world, Humphrey team members devoted over 1,345 hours with eighteen different organizations. Thank you to all of the agencies and organizations who work hard every day to help their fellow community members and improve our environment.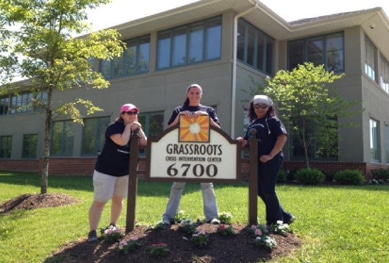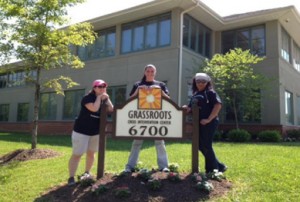 These organizations and their projects include the following:
Emmitsburg Borough
Empower House
Berkeley County Social Services
Welcome Home Maryland
Fauquier Fish
Lutheran Social Services of the National Capital Area
Habitat for Humanity of Washington County
Christian Services of Howard County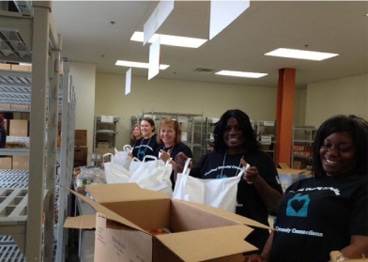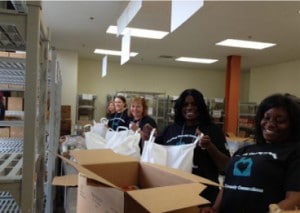 Meals on Wheels
Center for Life Enrichment
Peace Lutheran Church
Community Action Council of Howard County
Bowie Senior Center
Friends of the North Fork
United Way
Harford County Action Agency
Moveable Feast
Howard County Food Bank
Grass Roots Crisis Intervention
Grace Housing
Covenant House
Humphrey Management is a proud supporter of numerous non-profit groups, participating in Community Connections annually, as well as on-going partnerships throughout the year.
Additional Organizations Humphrey Management Supports
The outreach activities of our employees are as unique as our individual communities, varying from location to location. Over the years, we have developed enduring relationships with a number of partner organizations, both public and private.
Below we have listed some of these outstanding organizations:
American Cancer Society
American Heart Association
American Red Cross
American Association of Retired Persons (AARP)
CASA of Maryland
Hearts and Homes for Youth of Maryland
Howard County Community College
Hospice of the Chesapeake
Loudoun Homeless Service Center
National Alliance on Mental Illness  (NAMI)
National Neighborhood Crime Watch Program
The Maryland Food Bank
Partners in Care
Second Chance
Southern Maryland Agency on Aging
Stepping Stones Shelter
The Women's Housing Coalition
United Communities Against Poverty